Many secrets to success exist, and they are all critical. There's no substitute for hard work, dedication, and passion, but having a great business idea is also essential.
You must also market the business effectively to create brand awareness and attract as many customers as possible.
The best place to get business news is to speak to a successful entrepreneur. If this is not possible, consider reading news and online articles about successful entrepreneurs.
The internet also has many online videos of interviews and podcasts of successful entrepreneurs giving to budding entrepreneurs how to achieve success. Elijah Norton Veritas Global Protection knows the importance of finding the right niche and disrupting markets.
The Elijah Norton Success Story
Over a decade ago, Elijah Norton was a telemarketer selling vehicle protection plans. This was when he noticed a gap in the industry. Administrators of vehicle protection plans were not innovative.
At the same time, they did not focus on customer service. As a result, customers were not satisfied with the service quality.
Many failed to see the need for a vehicle protection plan. That is when he decided to venture into the industry in full swing through Veritas Global Protection.
How Veritas Global Protection Disrupted The Industry
Innovative Plans
Veritas Global Protection grew from a startup to a leading auto service contracts industry player in just ten years. This rapid growth was attributed to the disruptive marketing strategies used by Elijah Norton and his team.
Veritas Global Protection marketed itself based on innovative plans that met the unique coverage needs of different customers. Most service providers offered rigid plans that failed to address their clients' coverage needs.
Focus on Customer Service
When marketing the company, Elijah Norton made sure everyone knew about the customer-centric approach to business that Veritas Global Protection took.
The company is always responsive to customer concerns and addresses them conclusively. In addition to that, all communication lines are always open to customers and partners.
The transparency and honesty of the company form the solid foundation on which the company was built.
Bonus Services
Veritas Global Protection offers bonus services, including free rental car service and roadside assistance. These disruptive approaches put Veritas Global Protection on a launching pad for success.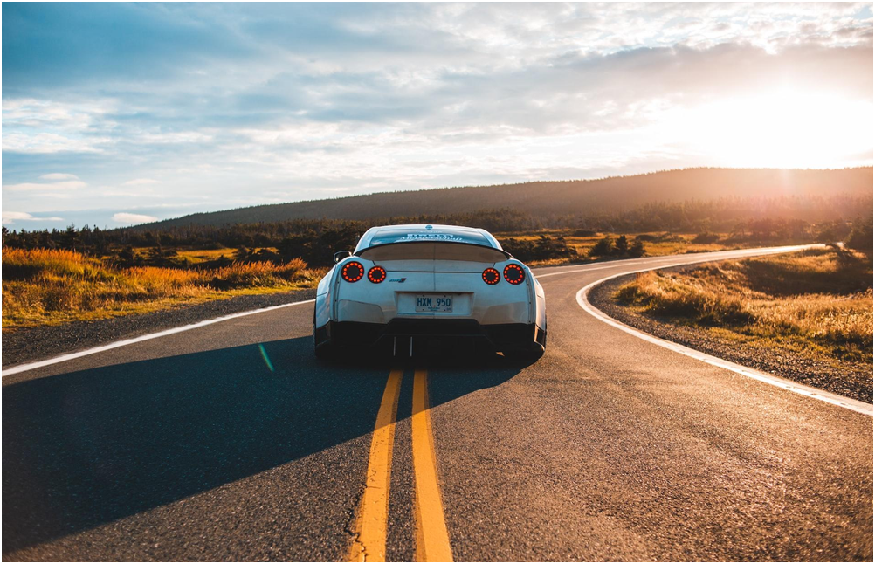 It also forced the competition to adjust their business models to ensure their services were up to par with Veritas Global Protection. By disrupting the industry with this bold approach, the company managed to set the bar high, restore confidence in the industry and attract more customers. This is what contributed to the success of the company.
Elijah Norton's Tips on Finding a Niche Market
To achieve immense business success, you must do one of two things; find a niche or disrupt the industry. Elijah Norton was able to do both.
He found a niche he was passionate about and offered products and services that disrupted the industry. The result was the rapid growth of Veritas Global Protection as customers considered the company the leader in the auto service contracts industry.
The following are essential steps to take when searching for a niche market:
Step 1. Reflect on your interests and passions
Step 2. Do market research to identify customer needs and expectations
Step 3. Analyze the competition to identify their strengths and weaknesses
Step 4. Pick a niche and assess its profitability
Step 5. Test the service or product
There are many ways of testing whether or not a niche can make money and determining its relevance in the industry.
The most straightforward approach is to create a well-designed website and optimize it for search engines. Analyzing the website's traffic can tell you a lot about the business idea's viability.
Elijah Norton found the perfect niche by working as a telemarketer selling vehicle protection plans. That's when he identified gaps in the industry and decided to get into the industry in full swing.
Achieving Business Success
After finding the right niche and starting a business, entrepreneurs need to be patient and work hard. This is crucial because a business takes around five years to succeed. Therefore, entrepreneurs need to be patient. Below are other tips that can help entrepreneurs achieve business success:
Innovation
Without innovation, Veritas Global Protection would not be where it is today, at the top. The company has always come up with new products and services by listening to its customers and clients.
Innovation is crucial for success, so every company needs to invest in research and development.
Focusing On Customer Service
Since the customer is king, business owners are advised to focus on customer service. They should always be responsive to customer needs. They should also be honest and transparent in their responses and operations.
This is crucial because every customer wants to feel like the service provider is attentive to their needs. To become successful in business, customer satisfaction should be a priority.
Elijah Norton disrupted the industry by drafting simple contracts that every customer could understand without consulting a lawyer.
In addition, every member of staff at Veritas Global Protection appreciates the importance of customer service and works hard to ensure every client is satisfied with their services.
Set Competitive Prices
Competitive pricing can help you attract and retain clients. It is the most powerful strategy for gaining a competitive edge over the competition.
Prices must be reasonable to promote a sustainable business environment in the industry. They should not be too cheap that partners are poorly remunerated.
Similarly, they should not be so expensive that customers are forced to look for cheaper alternatives. Veritas Global Protection has some of the most competitively-priced vehicle protection plans, including ancillary programs.
Assemble A Great Team
Business goals can only be met if a great team of staff is working at the company. Business owners should recruit hardworking and dedicated employees who embrace community values. A great team will help the business owner satisfy customer needs and expectations.